At TFC Title Loans, we offer you the very best in online title loans in Tampa. Just give us a call and we will be right there to help you with your emergencies, or just apply online.
Online Title Loans in Tampa
We have a team of professionals and experts working with us, who are always ready and at alert to help you find the best ways to quickly get your cash, so you can go on and use it for whatever you want. We have a flexible repayment plan that will not be too hard on you and you will love every moment of working with us, we guarantee you that.
Car Title Loans Offer The Best Option For Borrowers
When it comes to dealing with emergencies, online title loans in Tampa offer the best option for borrowers. Why is this so? Because title loans are offered by companies who understand what your needs are and are prepared to help you get a solution to your problems as quickly as possible.
You get your money quickly because the application process is very simple. All you have to do is to submit documents like your car title loan, government-issued ID card, proof of income, proof of insurance, and so on.
You should also consider online title loans in Tampa because other methods of borrowing money will not be too kind to you. At TFC Title Loans we have a business policy that helps us to relate to our customers to understand their needs and provide them with amazing results.
We want them to find a solution to their problems as soon as possible, and our happiness is to help them succeed. We are a company who specializes in providing people with fast cash during emergencies and that is what we do. All you have to do is to contact us and we will be ready to accommodate you and provide you with customized packages that will suit your specific needs.
Tampa, Florida citizens also prefer to borrow money through online title loans in Tampa because the repayment process is very simple. At TFC Title Loan, we have a specialized repayment system where we provide the needed advice to help our customers make their repayment as swiftly as it can be.
The reason for this is to remove all the stress most people go through when they are dealing with a credit or financial institutions. We care about your welfare and we are committed to ensuring that you get the best of service as much as you can.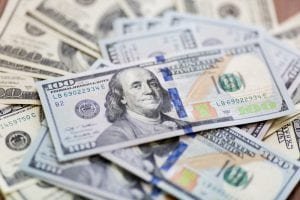 Car title loans in Tampa with TFC Title Loans is your best option for borrowing money to deal with emergencies because:
We have all it takes to help you get your loan as quickly as possible

Our officers are always available at work hours to listen to your complaint and offer you customized service

We issue the most money based on the value of your car and proof of income

You can borrow between $2,500 and $50,000

Every customer is treated equally and with respect because we believe everyone deserves quality service
Seven Reasons Why Borrowing From Friends And Family Is Not A Good Idea
When you're in an emergency, it is only natural for you to think about getting help from your family and friends. After all, they are the ones closest to you and you believe they would understand you when you tell them about your predicament. The truth is that this kind of borrowing may lead to a situation you don't like or that will not favor you. Here are ten reasons why borrowing from friends and family is not a good idea.
#1: It Could Destroy Your Relationship
Money is one of the major things that destroy a relationship faster than anything you can imagine. When you ask your friends or family to borrow your money, they may think you're trying to take advantage of the fact that you know they have extra cash you can use for whatever reasons. In your relationship, you need to draw lines and don't cross it if you want it to last. You don't have to worry about hurting any relationship when you borrow from TFC Title Loans, because this is what we do and we are proud of it.
#2: What If You Can't Pay Back?
What if you told them you'll pay back at a certain time and you couldn't. They will not be able to take serious actions against you, and that may hurt them if they also need the money for urgent reasons. Car title loans don't put you in such an awkward situation because we are always committed to ensuring that you get the kind of money you need to get at the right time. We will always have your back and guide you towards utilizing a strategy that will ensure that you pay back your money in due time.
#3: They Themselves May Not Have The Money You Seek
If you ask them for money and they happen not to have anything to help you, they may feel that they have let you down. This type of feeling can lead to serious issues in your relationship, but you can't reverse it because you already asked for it. Getting a car title loan in Tampa, Florida won't come with any of these issues and you have the freedom to get the money very quickly without too many questions asked.
#4: Everyone Needs to Help These Days
The truth is that everybody kind of need money these days. Asking friends and family for financial help may feel like you're trying to be the smart one here. The economy is not in good shape and people are losing their jobs. The best thing you could do is to use what you have to get what you want. Create a simple and easy loan acquisition opportunity for yourself by taking advantage of what car title loans has to offer.
#5: It's Not Nice to Put Your Financial Burden on Others
Putting your financial burden on other people should not even be an option for you unless you're absolutely sure. This is why taking advantage of car title loans is good for you. There is no need for bothering anyone and you don't have to worry about how the other party feels. At TFC Title Loans, we are committed to ensuring that you get everything you need to deal with any situations you might find yourself.
#6: You May Not Get Enough Money
Your friends and family may want to help you sincerely. What if they don't have the kind of money you're asking for and they offered you something too small. You will still need extra cash to get the full amount, which is why you shouldn't borrow money from them in the first place. TFC Title Loans provides clients with the opportunity to borrow as much money as they want as long as they have a car that is of high value and they can provide proof of income to show they will be able to pay back the money.
#7: They May Refuse You
They may refuse you and that could be hurtful. So you don't put your relationship in jeopardy because you need money for an emergency. Try taking advantage of what car title loans Tampa, Florida has in stock for you.
Conclusion
Borrowing money from friends and family during emergencies is old fashioned. It comes with so many awkward moments that will be hard for you to deal with. At TFC Title Loans, we offer our customers online title loans in Tampa the opportunity to get money quickly, to deal with their emergencies, without any issues. We provide them with all the necessary information and details they need to get the cash they desire so they can solve all the problems they have, pay back the loan in peace, and move on with their life. Learn more at https://www.consumer.ftc.gov/articles/0514-car-title-loans
What Do I Need To Qualify For Car Title Loans in Tampa?
To qualify for a car title loan in Tampa, FL you'll need to be at least 18 years of age, possess a valid government-issued ID, be the sole owner of a car or vehicle, ensure no additional loans exist on the car, no unauthorized owners listed and the means to repay the loan within the agreed upon period.
What is an Auto Title Loan?
An auto title loan is a loan for a small amount of cash for a short period of time. When you get a car title loan, you give the auto lender the title to your car until the loan is paid in full.
Can I Get a Title Loan Online?
Yes! If you work with TFC Title Loans, it's possible to complete the title loan process completely online. Approval within 15 minutes is commonplace with TFC.