Residents of Kansas City, Missouri obtain TFC Title Loans
With a car title loan, it is possible to pay off all the debts you currently face. Consolidating your debt with a car title loan can help you alleviate any financial burden you may have. With a TFC car title loan, Kansas City customers can receive from $ 2,510 up to $ 50,000 depending on the value of their car, their ability to make monthly payments on time, as well as several other factors.\
One of our clients thought that the process was simple and straightforward. He is also pleased with the speed with which they received the auto title loan and happy with the service of our staff. He also thought that the best part of obtaining a title loan was the ability to "Fix [your] car," and with this auto title loan he was able to "Drive Better."
The benefits that customers of Kansas City, Missouri receive when choosing TFC Car Title Loans
We are open SIX days a week

Secure a car title loan with competitive interest rates

All types of credit are welcome to apply

There are no fines for making payments ahead of time

Keep driving your car while making regular monthly payments
Apply now for a Title Auto Loan in Kansas City!
There are several ways for Kansas City residents to apply for a TFC car title loan. You can apply now through the internet by filling out the form on the internet, or by phone by calling directly at844 242 3543. Everything depends on you, and the application is entirely free. After submitting your application, you will receive a call from an auto title loan agent with your pre-qualified estimating, as well as the details of the auto title loan.
A reliable lender of Car Title Loans: TFC Title Loans
Since 1994, TFC Title Loans has been in the auto title loan industry and has become the largest auto title lender in Missouri. We are dedicated to efficiently process your loan, as well as offer an excellent customer service throughout the process.
No matter your credit rating: All Kansas City residents are welcome to apply
There are times when people need money but are unable to qualify for a personal bank loan because of their credit. If you have bad credit, as long as you own a qualified car with a title in your name, can check your income and residence and have a valid state identification or driver's license, TFC Title Loans may be able to loan you the money you need with a car title loan.
What is a Loan on a Car Title?
What is a loan on the title of a car exactly? A loan on the title of your car is a quick and convenient way to access emergency cash to deal with a financial challenge or an unexpected expense that you can not wait. Whether you have to pay the rent, overdue bills, or any other payment, a loan on the title of your car could provide you with the cash you need without discomfort and long waits and on the same day.
At Kansas City TFC Title Loans, we offer up to $50,000 in cash through a title loan on your car, however your credit situation. The amount for which you qualify to receive will be based on some factors, including the value and condition of your vehicle.
How Can I Get a Loan on the Title of my Car?
Ready to start? All you need to do to begin the process of obtaining a car title loan with Kansas City Title and Payday Loans, Inc. is to fill out our simple online application form. When you submit it, your necessary information will be sent immediately to your local store, where a representative will review your needs and call you by phone. During a short call, a representative will confirm your information and answer any questions you may have.
After the call, you can meet the requirements and go to your preferred store. The conditions are your valid identification with photo issued by the state, free title of seizure for your vehicle, and the same car. When you arrive at the store, a representative will review these items and help you complete the simple paperwork while a short inspection of your vehicle is made.
The Approval of a Car Title Loan in Kansas City
Upon approval, you can receive the cash that same day. You can also manage your vehicle as long as you keep complying with your loan payments. Obtaining the emergency cash you need will not affect your daily routine. We have made the process as fast and convenient as possible, and we accept any credit rating. Start filling out our short online application form today, and let our friendly representatives show you how fast and convenient it can be to get the emergency money you need!
Find out what forms of pay-back options are available.
You not only want to ask about how the car title loan lender will receive the payments from you, whether straight from your paycheck or if you're paying them in person. You will also want to know how many months your title loan will last. Just like other types of loans the longer it takes to pay off your credit the lower you will be paying each month. A downside of that is the fact that you will be spending more each month in finance charges. Do all you could to make sure your car title loan is outstanding for the least amount of time as possible.
Know what the online form application & approval process is before applying
Much like some of the tips here, this is more to save your time more than anything else. Some lending companies that offer car equity loans will allow applicants to complete the title loan application entirely online. Others will require you to complete an online form and a phone verification as well. Most lending companies that fund online car title loans will be able to verify your application in 30 minutes or less, but some can take much longer. On top of this, you'll want to know whether your lender requires a visual inspection of your car. Often this can be done when you pick up your check.
Ensure you know how long it will take to get your money.
It could take anything from a few minutes to a matter of days to be able to have money in hand from your online title loan. Should your online lender has a visible local branch, you'll probably be able to fill out the application online and receive your cash rather quickly at that location. Also, some companies that fund car title loans will send the money straight to your bank account. If they do this, ensure you find out how much they're charging to initiate the bank ACH.
Ask the lender what type of Vehicle they accept.
You'll want to do this before you fill out the online application and go through the process of getting qualified. Most lenders that offer car title loans online will accept vehicles that are newer than 2000. Some will allow cars that are from 1995 or sooner. The mileage on your automobile can be an issue as well. Ask your lender what their mileage restrictions are if your car has a mileage over 100k. Ensure your vehicle has sufficient equity. At that, there should be no issues when it comes to getting funded for a title loan online.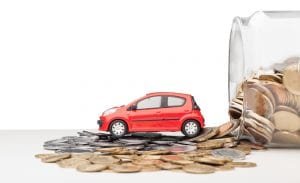 Be sure you can keep driving your car.
Did you know some car equity lenders will require you to impound your car with them for the life of your loan? Some online lenders will also install a tracking device on your vehicle. It means they will even know where you are. We see less of this as car title loans are becoming more and more common. Make sure you get to keep your car while you're paying your title loan back!
Know how much it will cost you
Sounds simple enough but many title loan consumers fail to ask how much the title loan is going to cost them. Do you know that some lenders will charge half of what many of the big companies charge? Don't hesitate to look around for the best interest rate. Also, check your title loan contract for extra fees or charges that you're not familiar with.
Be sure the lender is licensed and certified to offer online title loans in your state.
It won't be easy to get a loan if your lender is not licensed to offer online title loans in your state! It's that simple. Each state has individual requirements that an online car title loan lender must meet to be registered. If a lender is not registered in your state, they're probably not going to offer you a car title loan.
It is more common than you'd think. Many of the most significant companies that fund online car title loans can only support lending in a handful of states. Check your state's eligibility before you apply! It also applies to retail lenders. Even though they may have a physical location in your area, you will still want to see if they're licensed.
Ask your lending company if they charge a pre-payment fine.
The interest clocks start to run the day you get funded for a title loan. Because of that, you will want to make it a goal to refund your car title loan before it is due. If you can to do this, you will eliminate costly interest charges that will hit you for the life of the loan. The only way this works though is if you're not charged a pre-payment penalty. Most firms that offer online title loans will not charge a pre-payment penalty to pay off your title loan, but some still do. Be sure to verify whether or not your lender has a fine before you sign off on any car title loans!
Loans on the Title of Car
You may feel stuck in a terrible situation when unexpected bills and expenses threaten to crush your life. From unanticipated medical bills to home repairs, expensive measures that you can not afford can leave you feeling hopeless. However, there is a real alternative. Car title loans with TFC Title Loans can help you get the money you need immediately without credit check and without barriers to escape from your challenging circumstances.
There is a credit check!
When you take a car title loan, do run a credit check and we do not care about your credit score or past credit history.
Cash in 24 Hours or same day
Car title loans are awesomely fast and efficient. Apply now using our simple online form and answer just a few questions. In seconds, you'll be on your way to secure up to $ 50,000 in less than 24 hours.
Save Your Car
During the entire loan period, you will maintain your car and continue driving usually.
Nowadays, it is complicated to get a cash loan if you have bad credit or no credit, but with TFC Title Loans it is possible to apply for a cash loan or a personal loan and be instantly approved unimportant to your credit history with one of our money loans. Whether you need a $ 250 microlending or a large sum of thousands of dollars, we will find the right solution with our quick loans.
Here at TFC Title Loans, we believe that personal loans should be provided to good people, not necessarily to excellent credit. Here at TFC Title Loans, our goal is to make your purchase of urgent cash loans as straightforward and quick as possible.
Given that TFC Title Loans is a reference service, we serve the interests of you, the borrower primarily. Our innovative reference system allows us to find the money lender that meets your requirements in a matter of minutes. Then we work personally with you to create a financing package suitable for your budget and your needs.
Apply for your loans or cash loans now, and one of our loan experts will call you immediately to give you a free consultation with no obligations and to guide you step by step through the application process.