If you are looking for a solution to your financial problems, TFC Title Loans is the site you have been looking to find! Maybe you are looking for money to help you get out of an emergency, and you do not know who to turn to for help, You can get an online title loan in Savannah today.
Regardless of the reason for your financial need, with TFC title loans, you can borrow $2,510 up to $50,000 depending on the value of your vehicle, your ability to make monthly payments and various other factors.
The application is free online or by phone by calling our toll-free number at 844 242 3543, and after that, find out how much money you qualify for! You can also continue to drive your car as long as you make the monthly payments on time and can receive financing the next day.
One of our Savannah customers said the following about his TFC car title loan: he is delighted with our friendly staff and how quickly he raised his funds. You can also have a pleasant experience like this Savannah client if you decide to get an online car title loan from TFC Title Loans!
The benefits of obtaining a Online Title Loan In Savannah
When you qualify you can receive financing the next day

There are no penalties for making payments ahead of time

You can upgrade your credit score by making monthly payments on time

We offer the most competitive interest rates

All types of credit are welcome to apply for a TFC car title loan

Residents of Savannah choose TFC Title Loans – A reliable lender of Car Title Loans

Online title loans in Savannah are fast
Since 1994, TFC has been in the auto title loan industry, and we have established ourselves as one of the most extensive auto title loan lender. We are a company dedicated to processing the auto title loans and car title loans with speed and efficiency with excellent customer service throughout the process.
We will get you the best online title loan in Savannah today.We will get you the most money and we will get you the best rates.
The application is free, so find out how much you qualify for TFC Title Loan. Apply online by completing a form on our secure website using your computer, smartphone, or electronic tablet. You can also apply by calling our toll-free number at844 242 3543.
What you need to apply for a TFC Title Loan
Here is a list of what you need to take a car title loan:
Be in possession of a qualified car with the title of car in your name

Proof of Income – Bank account or check stubs

Proof of residence- Recent mail as a service invoice

Possess a valid state identification or driver's license

You may be asked to provide additional information to be approved in full depending on your situation and the loan amount.
Online Title Loans of Savannah, Georgia
Are you a resident of Savannah, and are you looking for a way to borrow the money you need? Cannot ask for help from banks and credit unions because of your credit? If so, let the team at TFC Title Loans in Savannah, Georgia help you by offering competitive interest rates on our fast and easy online car title loans in Savannah.
Unlike most loans that are based solely on your credit history, auto title loans use unique qualifying factors such as the value of your vehicle and your ability to make monthly payments. Based on these factors, you could receive a car title loan of up to $ 50,000 the next day! With us , your car is your credit.
It is entirely free for Savannah residents to apply for a loan with TFC title loans, and you are not under any obligation. Call us today at 844 242 3543 and find out how a car title loan can help you improve your financial situation, of for the fastest bresults, get an online title loan quote in Savannah.
Because Savannah residents prefer TFC car title loans
When our clients in Savannah need money, they call TFC Title Loans. Why are we the preferred option for auto title loans? In addition to our swift and reliable service, customers can take advantage of a series of additional benefits, such as:
Financing the next day

Apply even with bad credit

Loan terms designed for you

Competitive interest rates

Keep your vehicle during the time of your loan

Online Title Loans In Savannah Are Fast
Apply for a car title loan with TFC Title Loans regardless of your credit history
Do you have bad credit? You are not alone. Millions of Americans suffer from bad credit, which makes it difficult to ask for money with traditional lenders. But with TFC Title Loans, Savannah residents do not have to worry about their credit preventing them from receiving the money they need. Instead of your credit score, we base the loan on factors such as the value of your vehicle and your ability to make regular monthly payments. It has allowed us to offer car title loans to countless residents of Salinas, even with bad credit.
Do not let money problems affect your life. Call us today or apply on our website at your convenience. TFC Car title loans will provide you with the help you need. Savannah online title loans , can help you get the money you are looking for today.
Car Title Loans in Athens from TFC
Our Car Title Loan Service
Thousands of people have received financing with Athens Car title loans with TFC Title Loans. It is no secret that TFC Title Loans can provide Athens residents with funds from $2,510 to $50,000. Perhaps a TFC Car title loan is the solution you have been looking for to overcome your financial crisis.
We are waiting for your call Or Apply On Line!
We are dedicated to providing the best possible service, so we have well-informed agents available seven days a week with extended hours. Our agents will guide you throughout the application process and will also answer all your questions. Our on line title loans in Savanna
How to request Car title loan information
Request an application
Our clients can apply for a TFC Car title loan online seven days a week, from home. Call us at 844 242 3543, and one of our agents in Athens will assist you. You can send the information request located on the right side of our secure website so that TFC can contact you.
Verify your information
Our Car title loan agents will process your car title loan as soon as possible. We are going to ask you to present several documents to approve your application. These documents include the title of your qualified car in your name, state identification with a photo such as your driver's license, proof of your income as check stubs and bank account, and new mail to check your address.
Collect your Check!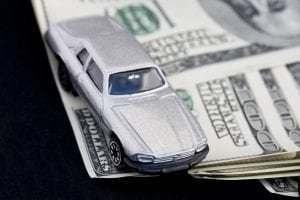 Once approved, one of our agents will explain the terms and interest rates of your car title loan, and we will tell you by what amount you qualify. Then you can collect your check and forget about your financial problems. As we already did the paperwork on your part, you will not have to wait all day before you can use your money!
We encourage everyone to apply for a car title loan no matter your credit history. Our agents will review your information and tell you if you qualify for a loan and for what amount based on the value of your vehicle, your ability to make payments and other factors.
Also, you can improve your credit score with a car title loan in Athens. It is true, a car title loan with TFC can not only promote your credit score, but it will also facilitate the process for other loans. TFC, unlike other companies, reports its payments to Experian, one of the largest credit reporting companies. Your credit is essential today and regular payments on time can help you with that.
A car title loan may be the best option if you need money as soon as possible, so apply online for your car title loan in Savannah and we will get you the best online  title loan in Savannah.