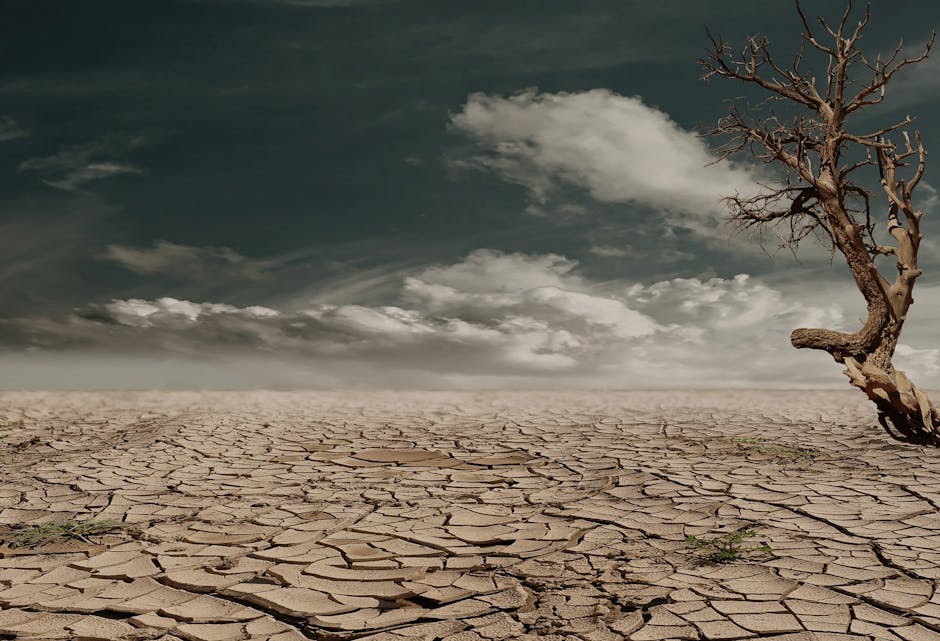 When it comes to a financial emergency, obtaining the cash you need isn't always easy. Especially if your savings has gone dry when you need it the most. Financial need can put a person in worse shape when it comes to trying to save money.
Emergencies arise and to avoid having to ask family members or from considering a bank loan you likely dive into your savings…except then its catch-up time. Time to replace the funds you've already spent that you worked hard and long to save up.
Protect Your Savings and Choose a Title Loan
Even if your savings account is not dry and you're in need of quick cash you should consider an auto title loan instead. Title loans have gained preference over bank and payday loans, typically due to the lower interest rates but also because of how easy it is to apply. You only have to own your vehicle and have a lien-free title to qualify for a title loan. You can apply for your online title loan here with us.
By choosing TFC Title loans in your financial time of need you can expect affordable repayments on your loan and no hassle whatsoever. In addition, you don't have to worry about hidden fees or penalty costs for paying your loan off early. Your contract at the time of agreeing to the title loan offered will include all the details of your loan; including the amount, repayment amount, etc.
In just 20 minutes we can determine if you qualify and then have your money in your hands within 24 hours if you are prompt in getting us the needed paperwork. We work with a wide variety of lenders which is why we're able to help so many California residents obtain the fast cash they need. Banks require a lot of paperwork and rely on your credit as to how much you can borrow. Payday loans offer lower loan amounts and outrageous interest rates. TFC Title loans provides title loans that are suited to meet your needs and an easy to follow repayment plan so you don't default.
Hassle-Free with Minimal Questions
We don't require you to answer a million questions and don't consider your credit as the primary factor for giving you a loan. Your vehicle is the collateral for your loan so the amount you can receive will depend on its wholesale value. But because we don't focus on credit standing we're able to help more people in their time of financial need than many other local lenders.
If you have any doubts regarding just how much you'll qualify for you can easily check out KBB to see what they show your car to be valued at. We have a professional vehicle inspector on site to assess your vehicle and provide the value. The lender can then determine how much you can afford to repay in the time length you choose and decide the maximum amount you qualify for. You might not realize just how much equity is hiding in your vehicle that could really help you out of a financial crunch.
Let Us Help You in Your Time of Financial Need
If you're ready to find out if you can apply for a title loan with TFC Title loans just apply online from your home or give us a call. No matter what situation you're facing we have the funds you need. Have money in your hand in just 24 hours by calling us or applying online right now!
How to Get a Title Loan without a Bank Account
Have you ever wondered how to get a title loan without a bank account? Well, with a title loan, there are no strict requirements like there are with traditional loans. They are a flexible option compared to the traditional lenders. TFC Title Loans accepts people with bad credit or those who don't have a bank account. We make retrieving a loan a lot more accessible for those who are in need of financial assistance. Without a great credit score or a bank account, obtaining a traditional loan could be extremely difficult and take weeks to finalize. TFC makes your loan process easier and obtainable.
Have you ever wondered how to get a title loan without a bank account? Have you ever considered obtaining a title loan? Do you know what to take to get a title loan? Do you even know what a title loan is? Well, we won't assume you know so we will break everything into pieces in this content. However, it's important to know that there are no strict requirements like there are with traditional loans. They are a flexible option compared to the traditional lenders. They are a flexible option compared to the traditional lenders. For clarity sake, let me quickly digress to answer the questions above.
A title loan is a flexible loan that offers you money against the title of your car rather than your credit scores.
REQUIREMENT FOR TITLE LOAN
There is no any hassle on a title loan, the requirements are simple documents that you are expected to have as a resident owing at least a car. Below are few documents that you will need to access a title loan and reasons why you need them.
The Vehicle
Your vehicle is the major requirement, the vehicle along with its equity will be assessed by our expert staff to determine if it qualified to stand as collateral for the amount you requested for. The resale value of your car will determine how much you can get from us. However, you won't need to park your car with us. Once we've determined the amount you qualify for and finalize the loan deal immediately, you can drive away your car.
Vehicle Title
Our offices are located in different cities in many states in the United State, you must ensure that your car is registered in the city where you are applying for the loan, the car must be free from any lien and you must have completed the payment of the car.
Proof of Identity
To prove that you are resident of the city where you are applying for the loan, you must provide your full address, contacting number, utility bill of the house as well as your identity card issued by the government such identity card include passport, driver's license.
Proof of Auto Insurance
Since we are not requesting that you should park your car with us, we should at least be sure that we are secured during the loan period. Proof to show that you insured your vehicle is enough to put our mind at rest should the car involve in an accident during the loan period or in case of theft or other issues.
Proof of Income
Your source of income is important to us before we give you any loan, we must be sure that you are capable of refunding the money without any hassle. We don't save you from a mess to put you into another mess so; we consider your source of income while determining your repayment option. For instance, if your income is $100 per month and we ask you to refund $150 per month, this might be difficult for you to do and you might end up losing your collateral.
We may demand that you provide few references.
No Bank Account Required
Reading all the requirements above, you will understand that there is no appearance of any bank name or any bank documents. This is to prove that you do not need a bank account to get a title loan.
You don't need a bank account to be approved for an auto title loan with TFC Title Loans. However, on a few occasions, you may be asked to provide your account information but we only as such is when you don't have any other way to prove your income. In some cases when you're self-employed or don't have a traditional source of income, a bank account verifies that you do receive an income. Remember that we've earlier mentioned that this title loan is flexible, and we've also mentioned that we plan your repayment plan taking into consideration your source of income. Obviously, you will understand better why we need to be ascertained of your income flow. If you have pay stubs or checks from your employment, then you don't need to worry about providing a bank account.
A bank account isn't required to receive your funds or pay your loan. When you are approved and have signed your loan agreement, TFC will provide you your money in your hand. We don't need to wire it to an account in order for you to receive it. When you have to make your monthly payment for your loan, there are many different ways to pay your balance. If you prefer to pay with prepaid cards or cash, you can:
Pay over the phone

Pay online with your customer login

Visit a TFC location and pay
Financial Future
Maybe you once tried or probably you are fed up with some bank charges or bank hours seems to be inconvenient for you or you don't trust banks or don't think it's worth the trouble. You may think you're too young or you don't even know how to bank. Whatever the reason may be, we want to tell you that a bank account is essential and also, wants to help you acquire one. We know the value of bank and we will like to let you know that bank accounts are essential. Apart from the fact that your money is safe in the bank, it makes managing your finance a lot easier and also assists you in creating a viable budget as you can easily have access to what you have in your bank statement. Just one bank account can make your whole life easier than your imagination, it enhances your safety, you don't have to receive your pay by hand, you can discuss with your employer to channel your paycheck into your bank account.
As technology advance, numerous are the benefits of operating bank accounts, we can mention all but we will like to touch few of the advantages. It includes:
   FDIC insured banks: a safe place to insure your money

   Free checking accounts exist

   Banks accept low deposit amounts

   Avoid check cashing fees

   The convenience of a card or ATM access

   Open an account with ITIN or other identification forms

   Secure transfers and transactions

   Collect interest on checking and/or savings accounts

   Online bill payments using a credit card

   Automatic bill payment
How to Apply Without a Bank Account
Although a bank account is great and offers numerous advantages much more than the few we mentioned, it doesn't stop you from enjoying the full benefit of a title loan when the need arises. As long as you have a vehicle with a clear and free title, you can apply for an auto title loan. By using the title of your car as collateral, your credit score or bank account access does not matter to TFC. It doesn't affect your qualification or loan amount. We base your loan and the approval on your car value and your ability to repay the loan. You could get anywhere from $2,500 to $50,000 with the title of your car. Then, you can have anywhere from 24 to 36 months to pay off your loan.
Application
TFC has streamlined their application process to make it quicker and easier for you to apply. With our application, you could have your funds in as little as one business day. To start, all you have to do is apply online or call TFC to have a representative help you. Once you've submitted the application, a TFC representative will call you to discuss your loan amount, the terms, and to collect all your required documents. After your documents have been received and approved, you head over to the nearest TFC store or signing location to sign your loan agreement and collect your money.
Documents
To prepare you for the documents you will need, we've provided a list for you. Then, you'll be prepared for the call from your representative and you can get your money as quick as possible. As earlier mentioned, the following documents will be needed to approve your loan:
   Original vehicle title

   Proof of identification

   A proof of residence

   Proof of vehicle insurance

   4 references (name, phone number, and relationship). It's important for you to know that it's much different from guarantor that will be requested from unsecured traditional loans. With them, when you failed to pay, you put your guarantors in trouble but with us, references are just people that when we contact, they know information about you.

   Pictures of the vehicle (four sides, VIN plate, and odometer)

   Proof of income/ability to repay the loan
Now you have all the information you need to apply for an auto title loan with TFC. Before you apply, we will like to let you know the few benefits you will enjoy when you apply for an auto title loan with us.